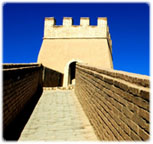 LEED AP
Project Engineer-LEED AP
If you are interested please send your resume to info@tiglan.com
Project Engineer will work within a multi-disciplinary team to perform and/or support a variety of tasks associated with our Building Sustainability business. Also the Project Engineer will familiarize himself/herself with all of the requirements of LEEDTM (Leadership in Energy and Environmental Design) certification for at least two building types, such as new construction and commercial interiors.
Basic Responsibilities
- Work with planners, architects, and engineers to provide sustainable design recommendations;
- Support the Project Manger of LEED related tasks, such as Action Plan maintenance, LEED point analysis, LEED submittals making, etc.
- Provide technical assistance to implement our current projects, which include data collection; design review, building simulation etc.
- Research and evaluate building material and technology providers.
- Evaluates and analyzes the market potential and trend of new and existing technology disclosures.
- Maintains disclosure records, databases and summaries; creates reports detailing current technology status and licensing activity.
- Energy Modeling, analyzing building baselines and various high performance building models and writing reports. Or
- CFD or Daylight simulation, analyzing different cases and writing reports.
- Proof read/edit reports and presentations, as needed.
- Perform other job-related duties as required.
Requirements
- Major in Architecture, HVAC, Lighting, Building Automatic or other fields of study related to the building industry;
- At least 2-3 years of relevant working experience in design institutes or other building industries;
- Good communication skills;
- Good command of written and spoken English;
- Good team player.