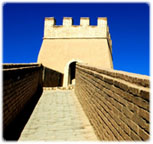 USA WELL Certification
WELL standard is a performance-based evaluation system, which measures, certifies and monitors air, water, nutrition, light, health, comfort and spirit and other building environmental characteristics that affect human health and well-being. The WELL standard is formulated and launched by the International WELL Architecture (IWBI). It is the first building certification and evaluation standard in the world that is relatively complete and specifically aimed at human health.
WELL Certification Levels:
WELL Concepts:
WELL is an organic combination of architectural science, health science and behavioral science.